How to Close the Education Gap
If education inequality is allowed to continue, there will be a dramatic increase in wage and family income inequality.
Restoring Opportunity outlines some of the pressing problems schools are facing, and some key reforms that can help ensure all students receive the quality education they are entitled to.
---
Globalization and Technological Advancements
As a result of technological changes and globalization over the past 40 years the literacy and numeracy skills needed for middle-class jobs have increased markedly, and interpersonal skills have become more important as well. Changes in the labor market that favor high-skilled workers have fueled dramatic increases in wage and family income inequality. These issues, plus the rise of single-parent families, have produced
growing gaps between the abilities of low- and high-income families to nurture these skills in their children.
growing residential segregation by income and growing isolation of low-income children in some schools and higher-income children in others.
growing gaps between the skills and years of schooling completed by children from low- and higher-income families.
---
The Challenge to Retain High-Quality Teachers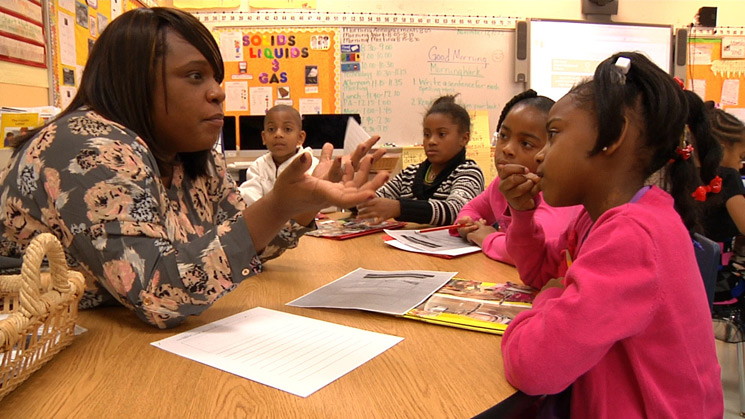 Despite more funding, test-based accountability, administrative reforms, and school choice, schools serving low-income children have struggled to deliver the quality education that builds the skills needed for middle-class jobs.
The increasing isolation of low-income students in certain schools makes it harder to attract and retain high-quality teachers. These schools also serve more students with learning and behavior problems as well as students who enter school mid-year.

---
Lower Graduation Rates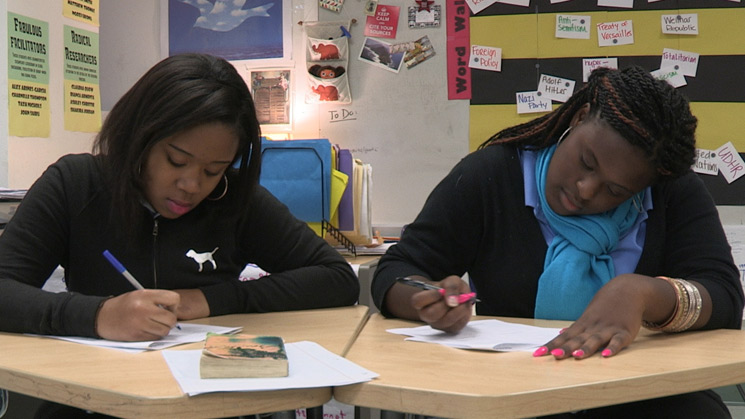 The low skill levels and stagnant school attainments of America's low-income students have resulted in the U.S. losing its leadership position in high school and college graduation rates, and threatens the American dream of upward intergenerational mobility and our hopes for continued economic prosperity over the next half century.

---
Better Understanding of Children's Development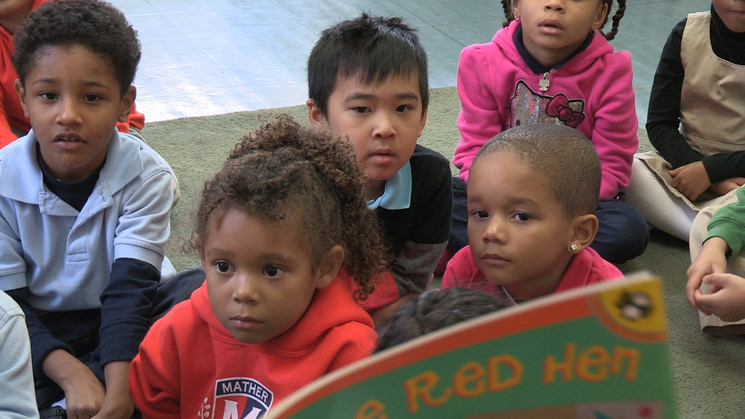 Advances in knowledge about children's cognitive and socioemotional development and about effective classroom and school reforms have produced striking examples of programs that have improved pre-kindergarten, elementary, and high school education for significant numbers of low-income children and youth. All of the successful reforms featured in Restoring Opportunity include multiple schools or entire school systems and have been proven effective in rigorous evaluations.
Common to all of these reforms are two elements focused on improving the quality of children's learning experiences:
strong supports for improving the quality.
sensible accountability: Teachers are accountable to parents and to each other for promoting the learning of all students.
The successful school-based initiatives highlight in Restoring Opportunity are far superior to the quality of education low-income children typically receive. Unfortunately, our nation has not developed systems for ensuring that all schools benefit from the critical combination of consistent school supports and sensible accountability.

The United States can regain its preeminence in education by focusing on the following building blocks:

incorporating advances in knowledge about the proven components of effective pre-K, elementary school, and high school education;
embracing the Common Core State standards and their implications for instructional methods and content, both within and across grades;
experimenting with new systems of school supports and accountability that boost student learning and make teaching in high-poverty schools more attractive option for teachers.
improving support for the efforts of low-income parents to balance the competing demands of work and children.
Some of these building blocks cost money. Investing in them is essential if we are to achieve meaningful improvement in the education of disadvantaged students.
---